Public council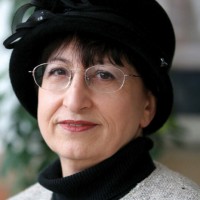 Adina Bar Shalom
The oldest daughter of Harav Ovadia Yosef zt"l, Adina was awarded the Israel Prize in 2014 for her work in advancing higher education in the ultra-Orthodox sector, displaying extreme sensitivity to the ultra-Orthodox way of life and adherence to Torah. She was awarded honorary doctorates from Ben Gurion University and the IDC Herzliya.  Adina is married to Rabbi Ezra Bar Shalom, a senior rabbinical judge, and they live in Jerusalem with their three children.
Rabbi Danny Tropper
Founder (in 1970) and President Emeritus of Gesher, Rabbi Tropper is the driving force behind the initiatives and activities of Gesher, which have influenced more than one million Israelis by promoting mutual understanding and tolerance in Israeli society.  He received his ordination from Rabbi J. B. Soloveitchik and his Ph.D. in Jewish History from Yeshiva University (1970).  Rabbi Tropper has published scholarly articles and op-ed pieces in Israel and the Diaspora.  He is a sought-after lecturer in schools, the IDF and public forums.  He has been awarded many prizes for his life's work of promoting dialogue and tolerance in the Jewish people.
Rabbi Lord Jonathan Sacks
Rabbi Sacks is considered by many to be one of the foremost religious philosophers of our time.  His moral voice influences different cultures, beliefs and communities and he works tirelessly on behalf of the Jewish people and the State of Israel.  Rabbi Sacks served as Chief Rabbi of the United Hebrew Congregations of the Commonwealth from 1991 to 2013 and is now an internationally sought-after lecturer and a visiting professor at leading universities.  He has been awarded 16 honorary doctorates. He was knighted by Her Majesty The Queen in 2005 and made a Life Peer, taking his seat in the House of Lords in 2009. Rabbi Lord Jonathan Sacks was recently named the winner of the 2016 Templeton Prize.
Malka Puterkovsky
An educator who holds a BA in Jewish Studies from Bar Ilan, an MA in Talmud from Tel Aviv University and was awarded an honorary doctorate from Bar Ilan. She has been a student and teacher of Talmud and Jewish law for over thirty years and has been involved in Talmud teaching training programs as well as writing the curricula for the Ministry of Education.   Malka was one of the founders of the Takana Forum which fights sexual abuse and sits on various boards including the Maáleh School of Television, Film & the Arts, Mavoi Satum, and the Koby Mandell Foundation.  She recently published a book about the challenges of life from a halachic-moral point of view.  Married with five children, Malka lives in the mixed community of Tekoa.
Major-General (Res.) Yoram Yair
Public Figure and former IDF general.  Heads the Rabin Leadership Program at the School of Governance, Diplomacy and Strategy at IDC Herzliya.